Texas Roadhouse Restaurants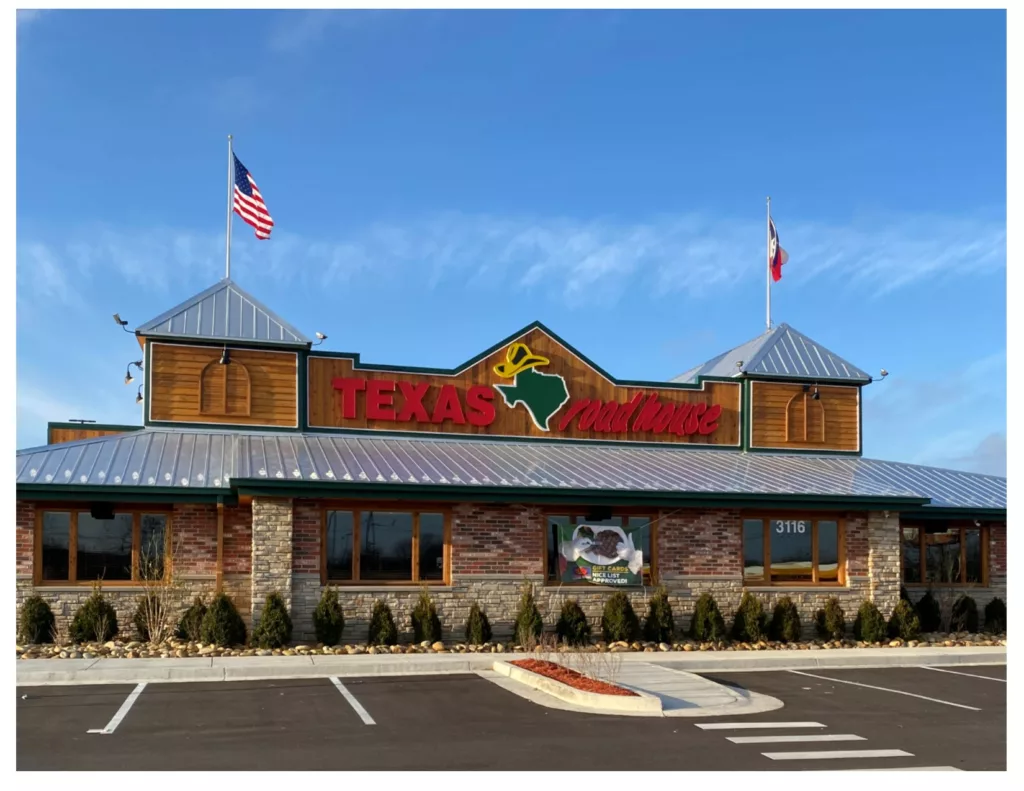 Langley Properties owner Robert Langley is a proud franchisee of Texas Roadhouse. The Langley team operates Texas Roadhouse franchises in Kentucky, West Virginia and Western Pennsylvania.
The Langley team opened the first Texas Roadhouse franchise store in Lexington, Kentucky in January, 1995 and six months later opened the chain's second franchise store in Ashland, Kentucky. Today, Texas Roadhouse has grown to more than 560 restaurants in 49 states and eight foreign countries. The Langley team currently operates 10 stores.
Texas Roadhouse in Lexington, KY
3116 Richmond Road
Lexington, KY 40509
859.268.2507
Texas Roadhouse in
Ashland, KY
501 Winchester Ave.
Ashland, KY 41101
606.325.5188
Texas Roadhouse in
Beaver, PA
116 Wagner Road
Beaver, PA 15061
724.775.4800
Texas Roadhouse in Bridgeville, PA
1155 Washington Pike
Bridgeville, PA 15017
412.3619.7122
Texas Roadhouse in Greensburg, PA
6228 Rt. 30 Hempfield Square
Greensburg, PA 15601
724.8501.2500
Texas Roadhouse in Washington, PA
311 Washington Road
Washington, PA 15301
724.222.4900
Texas Roadhouse in
Butler, PA
101 Clearview Circle
Shanor Heights, PA 16001
724.287.3777
Texas Roadhouse in Clarksburg, WV
290 Emily Drive
Clarksburg, WV 26301
304.623.1660
Texas Roadhouse in Morgantown, WV
50 Tipple Street
Westover, WV 26501
304-598-0109
Texas Roadhouse in Richmond, KY
2019 Colby Taylor Dr.
Richmond, KY 40475
859.813.9464